This post is dedicated to Messy Mya! If you don't know about Messy Mya, watch the following video:
The Root reports that Beyonce's former drummer, Kimberly Thompson claims that Queen Bey is a witch. Let us know what you think:
Kimberly Thompson Claims Beyonce Practices "Extreme Witchcraft"
Kimberly Thompson requested a restraining order against Beyonce because Thompson claims that the singer practices "extreme witchcraft."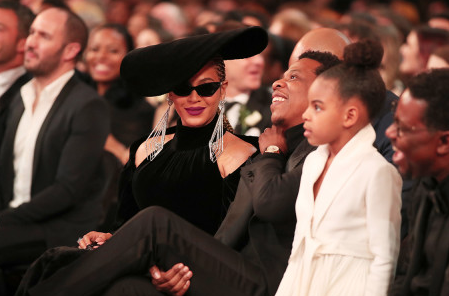 Kimberly Thompson Claims That Beyonce Killed Her Cat
The tweet above reveals that Thompson accused Beyonce of killing her cat by using "powerful dark magic." Queen Bey has been accused of being a part of the Illuminati but she has never been called a witch.
A Judge Denied Thompson's Restraining Order
While many people ignored Thompson's allegations, the tweet above proves that there are some people that actually believe Beyonce is a witch. Luckily, a judge immediately dismissed Thompson's request.
In Other Beyonce News…
All the recent news involving Beyonce hasn't been negative. Filipina singer, Bella Santiago was compared to Beyonce after an amazing performance on The X Factor Romania:
Beyonce's husband Jay-Z made up with Kanye West. The Internet thought Mrs. Carter was wearing Yeezy heels but the tweet below explains that they were actually Public Desire.
What do you think about Kimberly Thompson's lawsuit? Share your thoughts in the comment section below.